Large Fleet solutions: Partnership for quality
A relationship that supports your corporate fleet, your drivers and your business success. Our highly trained client teams provide quick and reliable solutions, and our clear and measurable metrics ensure the highest standards of quality throughout our partnership. 
---
Managing a large fleet means balancing the needs of the business and drivers against increasing financial, operational, and corporate social responsibility pressures. With Arval large fleet solutions, you can have unique, dedicated experts by your side, backed with data and clear performance metrics. Let Arval focus on your fleet and drivers, so you can focus on management.
---
Your dedicated Account Team
Our Account Team structure gives you a dedicated team of experts who act as your own "mini leasing company". You always know exactly who to contact: your own account manager, purchase specialist, tires specialist, claims and accident specialist, and driver care expert. You receive continuity of service, with a single team who know the history of your fleet.
---
5 Answers to your key needs
Arval's core values are care, expertise and simplicity. With this in mind, we deliver a 5-pillar approach to corporate fleet solutions. With Arval, you can delegate your entire fleet management operation to us, including driver communication - this relieves you of a daily burden, freeing up time to focus on your core business. Our team of experts will continually analyse your existing fleet leasing needs and identify the right vehicles and services for your business - whether that's MTR, LTR, or electric vehicles. It's Arval's business to know your business.
Our SMaRT approach
Only Arval offers the SMaRT approach - Sustainable Mobility and Responsibility Targets. Leading the move towards green mobility, this new methodology can help to define and implement a fleet energy transition strategy. We take you through a step-by-step approach, including defined future mobility and fleet strategy ambitions, bench-marking against market data, and assessing the current fleet against CSR KPIs. Lowering the CO2 footprint of your fleet with Arval is the SMaRT approach.
The CFO

"The size of my fleet requires me to have oversight of many indicators to monitor costs and performance. Strategic and operational reports are accessible from the My Arval online account. The Arval One Fleet approach also offers a simplified LLD contract common to all our countries of operation."

The Chief HR Office

"Having a wide range of vehicle and mobility options is important for us to attract the best employees. And once they're onboard, the health and safety of our employees is paramount. I need to feel reassured that all my employees are well looked after whenever they use a company vehicle. My employees need to be trained, cared for, and advised by real experts. Arval ticks all those boxes."

The Head of Department

"My drivers need to be as self-sufficient as possible, so I don't spend all my time managing fleet issues. The My Arval Mobile platform makes my work easier - it informs them of the services included in the rental contract and offers to book for a service: maintenance, roadside assistance or tire chage. Now I have more time to focus on departmental strategy."
Call us at +7 (495) 644-22-70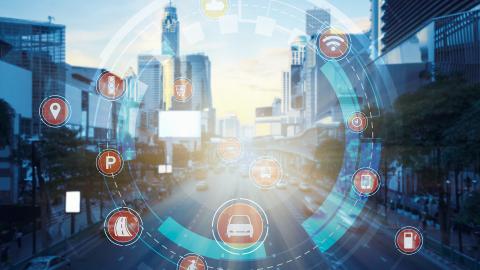 +2000 suppliers from Moscow to Vladivostok
personal manager and Driver Care team 24/7
Quality management system:
we regularly collect and analyze your feedback 
Expertise and Consulting:
the power of a global partner with over 30 years leasing experience